We want to provide you with everything you need to hold on to your faith and stand firm. You will find stories in which you can identify and that will inspire, tools that will give you confidence in helping, and teaching that arms you with the truth.
Hold_On Stories
Real life stories from real life challenges.
One week, an evil, hate-filled act claimed the lives of 17 people in a Florida school shooting. The next week, the great evangelist Rev. Billy Graham died at age 99.
One heart filled with deeds of evil.
One heart filled with goodness and love.
Such contrast prompted me to consider the hearts of those of us living somewhere between the hardened heart of someone like the school shooter and the heart of a man like Rev. Graham.
"Above all else, guard your heart, for everything you do flows from it." (Proverbs 4:23, NIV)
Everything flows from the heart.
Words.
Attitude.
Action.
Reaction.
Ponder this. What emotion did you feel when you first learned of the Parkland, Florida shooting? Shock? Anger? Sadness? Nothing? Maybe you just shook your head and thought, "Again?"
I am not asking this of those directly impacted, or in the peripheral of such tragedies, but those of us well removed watching or reading from the safety of our homes and businesses. What did you first feel? Was it different the first time you learned of a school shooting?
I am ashamed of my answer, and disturbed that I'm not alone.
I just shook my head, and thought, "Again?"
Have I allowed my heart to become somewhat calloused from the commonplace of these events? I wasn't glued to the television eager for the latest reports like the first time. Have I allowed myself to become desensitized and disconnected? What about you?
The thought alarms me.
Guard the heart, above all else.
"The greatest need in the world is the transformation of human nature. We need a new heart that will not have lust and greed and hate in it. We need a heart filled with love and peace and joy, and that is why Jesus came into the world." – Rev. Billy Graham, 1918-2018
Did you know the word "heart" appears 830 times in 762 verses in the KJV Bible? God repeatedly addresses the condition of the heart.
The hatred of all that is good destroys life – physically, emotionally, and/or spiritually.
Love gives life, joy, peace, hope and so much more.
Evil takes. Goodness gives. This is not a new revelation.
The issues of life, everything regarding the issues of life, flow from the heart.
Simplified problem: Anything less than a pure heart needs healing.
Simplified answer: Jesus.
Yes, the problems and answers are more complex, but draw a straight line through it all and the attitude of the heart rests at the core. The heart drives our words, actions, and reactions. From sensitive and pliable, to hard and calloused, the heart influences our decisions. Since the only heart we can truly know is our own, it is our responsibility to guard it with all the power of Heaven.
We should not guard against feeling heartache. We must guard against losing the ability of the heart to ache. To do that, we must remember this:
"Jesus replied: "Love the Lord your God with all your heart and with all your soul and with all your mind. This is the first and greatest commandment. And the second is like it: 'Love your neighbor as yourself.'" (Matthew 22:37-39, NIV)
When we love God in this way, the condition of our heart in all other areas of our lives falls into place. When we focus on our relationship with Jesus, we protect our heart's capacity to love others the way God loves us, even when others may not be so lovable. After all, aren't we unlovable at times, and yet God still loves us?
I think back to the contrast between those two news stories—the Parkland shooting and Rev. Graham's death, and I believe we all should want to finish the race of life as Rev. Graham did. I know I do. One of the striking aspects of his life is how he diligently guarded his heart. Christianity Today recently wrote about "The Billy Graham Rules." There is no coincidence that a thoroughly protected soul produced a remarkable godly life.
Maybe you're a preacher or teacher of the gospel, but the daily tasks of ministering to those lukewarm in their faith is eroding the joy in your heart. Maybe a painful situation has left you bitter and defensive. Maybe you've never noticed the numbness creeping in and stealing the compassion you once felt, until now. Whatever your situation, surrender everything in your heart to the Lord. He alone heals the hurt, removes walls of bitterness, enables forgiveness, and instills the capacity to love the way He loves – even as we face the evils of this world.
They said to you, "In the last times there will be scoffers who will follow their own ungodly desires." These are the people who divide you, who follow mere natural instincts and do not have the Spirit. But you, dear friends, by building yourselves up to your most holy faith and praying in the Holy Spirit, keep yourselves in God's love as you wait for the mercy of our Lord Jesus Christ to bring you to eternal life.

Be merciful to those who doubt; save others by snatching them from the fire; to others show mercy, mixed with fear – hating even the clothing stained by corrupted flesh. To him who is able to keep you from stumbling and to present you before his glorious presence without fault and with great joy – to the only God our Savior be glory, majesty, power and authority, through Jesus Christ our Lord, before all ages, now and forevermore! Amen." (Jude 1:18-25, NIV)
Possessing knowledge, behaving honorably, living well, and being charitable is nothing if we do not love God first, and others second.
"If I have the gift of prophecy and can fathom all mysteries and all knowledge, and if I have a faith that can move mountains, but do not have love, I am nothing. If I give all I possess to the poor and give over my body to hardship that I may boast, but do not have love, I gain nothing." (1Cor. 13:2-3, NIV)
Living in the world is painful, but without pain, we cannot know love. Without love, we are nothing and we have nothing.
Guard your heart above all else, to do so will keep your life on track, for a pure heart is everything to Christ Jesus.
Oh, to have a heart like His…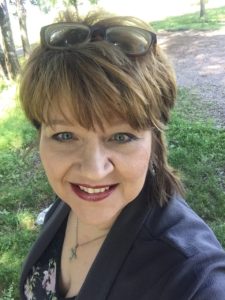 Rita Halter Thomas is a staff writer for Prophecy Simplified, providing HOLD ON Stories to encourage you to hold on to your faith. She is a pastor's wife and the mother of a college missions major. She is also an award-winning writer, the founder of The Write Editor,
http://thewriteeditor.com
, and a former newspaper and magazine publisher with 23 years' experience in print and digital media. Follow her on Facebook, Twitter or Instagram.
Read more...
---
Hold_On Podcast
Real life stories, insightful guests, dynamic teachings.
Hold_On Tools
Resources and articles that help you reach out.
Stand Firm_Teachings
Articles that provide the truth about standing firm.
If you have read any of my posts or books, or if you have heard me speak, then you have heard me say that as individuals and churches we need to be prepared. And you have heard me say that pastors need to prepare their congregations. So, the question then becomes—in what areas do we prepare?
Good question! So, here are eight realities in which we need to be prepared to face.
The personal trials and tribulations we face are a normal part of following Christ.
Depending on your interest level of end-time prophecy this first reality is either disarming or a let-down. I feel strongly that we need to preach, teach, and hear more about the end-times. The Bible supplies so much that we can know. But I don't know how we can even talk about the perils of the end-time events when we can't even survive difficult trials today. A prolific biblical point is that followers of Christ will face trails and tribulations on a regular basis. The fact of the Christian facing trials is not a matter of "if", but a matter of "when". We see this over and over again in passages like 1 Peter 4:12:
Dear friends, do not be surprised at the painful trial you are suffering, as though something strange were happening to you. – 1 Peter 4:12 (NIV84)
Unfortunately, therapeutic and prosperity brands of Christianity has deceived most American Christians into thinking following Christ is just a bed of roses. There will be challenges to the faith, and as American Christians, we don't know this; and, American pastors aren't telling us anything different. Therefore, we are sheep headed to the slaughter. Right now, 42 million professed Christians in America have given up on their faith, and most of which did so when faced with a difficult trial. American Christians have to be prepared to face difficulties.
The Christian persecution seen on the news is a normal part of following Christ.
Along the same lines as the previous point, Christians should expect difficulty. Scripture even goes as far as to teach that we should expect persecution. Listen to what Jesus said in Matthew 10:22-23:
All men will hate you because of me, but he who stands firm to the end will be saved. When you are persecuted… – Matthew 10:22–23 (NIV84)
Did you catch it said "when" you are persecuted? America, has been an anomaly compared to Christian history and most of the world today. Persecution is the default response from the world to Christians. So, as stories of Christian persecution in the Middle East, Northern Africa, and North Korea shock us in America, we must realize that is the norm. We also need to know that we are called to remain faithful when faced with persecution. American Christians need to know that God has called us to be martyrs and not to deny our faith. And unfortunately, we must know this because at some point towards the end-times there will be universal persecution. If America is around at that point, then one can guarantee Christians in America will be persecuted.
The United States will not exist as a world super power forever.
You were probably tracking with me until I put on my tin-foil hat and wrote this, but it is absolutely true. Contrary to what is often said, we are given many clear details of the end-of-this-age. In those details, we can know the nations involved in the empire of the Antichrist and the Battle of Armageddon. Even within the aspects that are debated, it's clear that America is at best diminished in power before the Antichrist rises to power, which is before the seven-year tribulation. And for America to at the minimum diminish in power, there has to be difficulty in the nation. At the minimum, this would be economic hardship, but could easily range to far more difficult tribulation. And if we're struggling to remain faithful now in America, we'll fare even worse in the face of national calamity. We need to prepare to remain faithful when life is difficult.
Now, I don't pretend to know a time-frame for this. It may not be for another 100 years, but there are some clear signs that point to us being near the end-of-the-age. I write more about that here. But one sign that brings near certainty is the fact that Jews are back home in Israel.
The American Church as we know it will change.
This reality that we need to prepare to face, goes hand-in-hand with the previous reality. If America faces tribulation and change so will churches in America. But I believe church as we know it can change far before that point. Under the eight years of Obama, it appeared the freedoms of our churches were headed for fundamental changes. One possibility I have heard mentioned is the possibility of church giving losing its "tax-deductible" status which threatens to change church as we know it. What happens to Christians in America when there aren't elaborate children's ministries? What happens when the cutting-edge music has the plug pulled? What happens when there are not full-time pastors? What happens when big buildings can't be afforded? Again, if we are struggling to remain faithful in such times of blessings how will we then? Whether that is a way in which things for the church will change who knows? And at that, the loss of giving is probably the least of what could happen to the the American church.
The Rapture may not be pretribulation.
Don't "x" out yet! Please hear me out! For most American Christians who do have an inkling of care about the end-times, they predominantly believe there will be a rapture before the seven years of tribulation. For one, in the previous points I have argued that tribulation may come to our lives long before the actual seven years. But we need to consider that the rapture might not happen before the tribulation. I have been a long-time pretrib guy, but when I finally studied the passages used to defend that view I realized they are very shaky. And when I approached the Bible with an open-mind about the rapture it actually seems to say the opposite of a pretribulation rapture. Take 2 Thessalonians 2 for an example, the passage clearly says that the Antichrist will come first. But regardless of what view is right, we need to understand that we may have to face the tribulation. We need to realize that the pretribulation rapture view is not solid. Because if we go into the tribulation without being raptured that alone will cause some of us to give up on God because we have taught that to be the truth.
The Restoration of Israel is central to the story.
The doctrine of God restoring the nation of Israel at His return is hotly debated, but it shouldn't be at all. Many teach that the Jews and the promises made to them about their coming kingdom, no longer applies to them, but now apply to Christians. To believe that Gentile Christians have replaced Israel is absolutely erroneous. Believing this is true is to basically discard the entire Old Testament. It is important that we are prepared to see that the whole story of the Bible and salvation history will center back on Jerusalem at the end-of-the-age and the age to come. This is made very clear in Romans 11:25:
I do not want you to be ignorant of this mystery, brothers, so that you may not be conceited: Israel has experienced a hardening in part until the full number of the Gentiles has come in. – Romans 11:25 (NIV84)
The Empire of the Antichrist may be rising.
As I have spent the past five years of my life diving into the study of the end-times, I have been shocked out how little critical study has been given to the end-times. Many of the prevailing views have extremely shaky biblical support—one of which is the restoration of Israel. The predominant view of replacement theology flies in the face of the bulk of biblical support. This phenomenon is also true when it comes to the location of the empire of the Antichrist. Nearly uncontested since the first century, Christianity has held to the idea that the empire of the Antichrist would be a revised Roman Empire in Rome. But the biblical support for this is very weak, while all the while there is clear evidence in Scripture for a Middle Eastern location of the Antichrist's empire. It is also clear that empire of the Antichrist will be a revised Ottoman Empire or in other words, an Islamic Caliphate. With this being the case, the present rise of Islam and especially Turkey means that the empire of the Antichrist could be rising.
The Millennial Kingdom will be awesome.
The previous seven realities dealt with negative tribulations that we need to be prepared to face. Seven challenges that could cause us to turn away from God. But this final area is a positive that we are not prepared to enjoy. Listen, we do not make Heaven as awesome as it will be. And when we study about Heaven, we see that first there will be a 1,000-year time period in which Jesus will rule on earth from Jerusalem. He will sit on the throne of David and rule His Eternal Kingdom. This is real and tangible. And we will be able to enjoy it. We need to be prepared for the awesomeness of the Millennial Kingdom.
Read more...
---
Stand Firm_Books
Books by Jake McCandless to help you stand firm.